At this time of year, the typical ask of an organization like ours would be to ask you, the reader, to include us in your end-of-year giving. Instead, I would rather use this moment to tell you about something that TTT is investing in for the next few years. In March, our staff brainstormed about investing in well-established partners, in other parts of the world, who would benefit from a tool like our professional development program.
What we know… TTT's Haiti office is thriving despite an unstable government. We have an office in Bourdon where staff and 15-20 facilitators crush obstacles to bring seminars to Haitian school leaders and teachers. Their mission is to train 6000 participants over the next five years. Their resiliency, determination, and commitment to TTT never ceases to amaze me. This office has proven our model for training school leaders and teachers.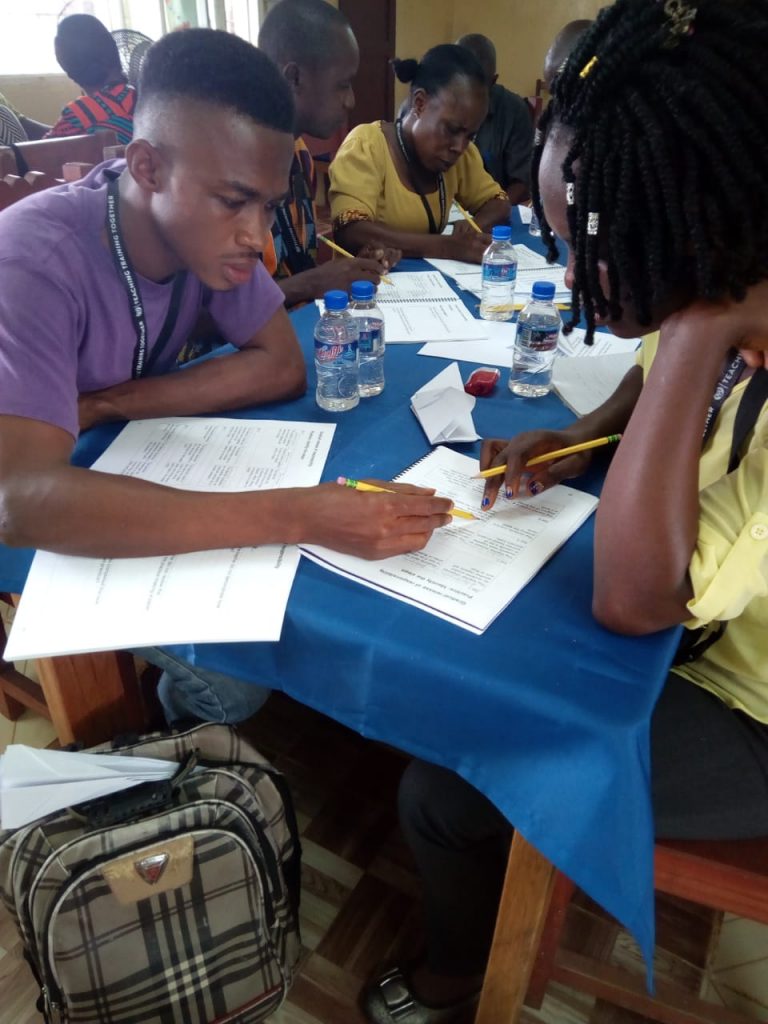 What we learned… One month after we brainstormed about investing in other partners, we met Ollie White. Ms. White is a gifted visionary (aka Rockstar!) whose dreams align perfectly with TTT to train school leaders and teachers. Our idea to invest in other countries merged with an actual partner and her school in Liberia, Beautiful Beginnings, was the first recipient of the TTT scholarship. After a successful Seminar 1 in August, Ms. White reflected that teachers are excited about the quality of the content and materials, and the high level of professionalism exercised during the trainings. One of her participants noted that the training has trained him to be innovative with his lesson planning.
What we want to know… TTT aims to invest in partners who will benefit from our professional development program. We want to invest in more scholarships for more partners who are established all over the globe. The scholarship provides training to a team who works in the country to lead the one-year program and provides materials and ongoing support to its first 20-30 participants. This scholarship is gifted to a partner who has a vision and future funding plan to train many more school leaders and teachers in their communities.
Our heart is to guide more school leaders and teachers to become more effective just like we are doing in Haiti. If you know of a potential partner that might be interested in applying for our 2020-2021 scholarship, please pass along this tool that shares about our program and scholarship so that together, we can pursue the vision of guiding school leaders and teachers to become more effective in their classroom instruction.

Beth is the President of Teaching Training Together, an organization based in Burlington, Massachusetts, that provides initial training through professional development seminars to underserved school leaders and teachers.