Young boys pointed at me and Jane, as we walked to the van, yelling, "Blan! Blan!", which is a common reference for a white person in Haiti. Obviously, we knew it would be difficult to become invisible, as we peeked into classrooms. Regardless, it was an exciting opportunity to observe teachers and meet with school leaders.
It is imperative that I do not to generalize our observations or conversations from this trip. We are training nearly 500 teachers and school leaders at this present time. It is unfair to say that what I saw and heard represents all of the participants in our program. However, here are two interactions I had with school leaders.
During one conversation, we asked a school leader about the worth of the seminars to him and his teachers. He candidly replied, "If they were not worth it, we would not make the effort to come." This comment reminded me of what is so difficult to capture in quantitative results. I cannot measure the efforts that teachers and school leaders make to attend our seminars. We have hosted very pregnant mothers, nursing mothers with their newborns, a brother who asked to be excused early to attend his brother's funeral, and so on. Our staff is in awe of the commitment of our participants.  I know this data does not demonstrate student achievement. But it does keep TTT committed to providing excellent training seminars, trusting that as teachers try to apply what they have learned, students will reap the benefits.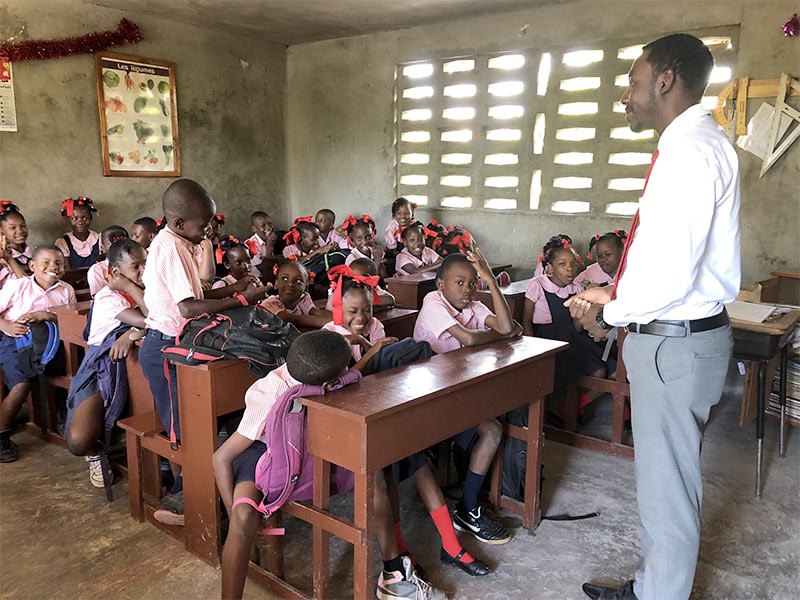 In another conversation, one school leader's comments reminded me of my personal dream for Teaching Training Together. We asked if he had seen any improvement in the teachers or students, because of the seminars. His answer was affirming and transparent. He remarked that TTT's way of thinking and their methods are necessary and solid but asked that we would be patient. He commented that it will take 5, 10, or 15 years to observe how TTT has made an impact in education. He called the national curriculum obsolete but that TTT's methods will enrich any curriculum. He said that TTT can change the culture of education, but it will take time to link the two. I have always dreamed that the TTT program would have the potential to affect the culture of education in Haiti. Of course, I would love to see more immediate results, but am encouraged by their commitment to gain knowledge to bring about change in present habits and assumptions.
Even though the school leaders and teachers struggle to integrate the TTT material into their weekly schedule, we observe an earnest desire to grow as professionals, despite the many obstacles they face. We choose to come alongside their reality, and together, we dream of a culture of improvement in education.
I will be patient.

Beth is the President of Teaching Training Together, an organization based in Burlington, Massachusetts, that provides initial training through professional development seminars to underserved school leaders and teachers.