Alex and Judith, two names spoken countless times throughout the first three years of Teaching Training Together.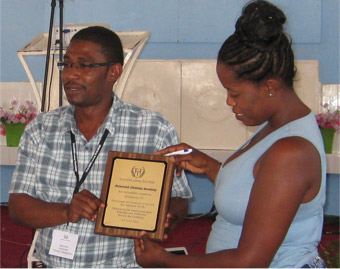 On my first trip to Haiti in October 2010, an arrangement was made to meet with a school leader of Nehemiah Christian Academy. Relaxed by his English, Alex and I chatted about supplies and curriculum. During this conversation, I asked if his teachers would benefit from training. His response was yes and I returned to our volunteers, overjoyed to produce Seminar 1, which at the time, begged to insinuate that there might be a Seminar 2.
I met Judith at Seminar 1 in April 2011. Limited by my inability to speak Creole with her, our team was very aware of her leadership position in the school and could only hope that she was impressed by our presentation. She spoke, with confidence, on behalf of her teachers, with comments that clarified and supported our material.
Upon the departure of most of these seminars, those on our team who held leadership roles in education, would inevitably find themselves in intense discussions with Alex or Judith on school leadership. With a sincere desire to meet their need, they would offer to send articles and books to further explain leadership principles. The repeating problem, however, was the language. Ah, the language. Were their treasured resources printed in French or Creole? Or, could they locate quality resources authored in French? Both objectives were a struggle to achieve.
Toward the end of our time with this school, we turned our attention to creating packets on traits of leaderships, specifically to honor and respond to Alex and Judith's commitment to develop as school leaders.
Then, in the next phase of TTT, we found a place to share the packets with the school leaders during the lunch hour of the seminars. However, the consistent complaint was that 35 minutes was simply not enough time to cover any topic in depth. This was a good problem, as they say, as it birthed the concept of 2 one-day school leader seminars.
As we kicked the tires on the content of the packets, we concluded that there was much room to improve, rather than just expand. Instead of focusing on traits of leadership or endless lists of competencies and qualities required by leaders, we focused on a way of thinking presented by well-respected authors in educational leadership. Today, TTT's school leader seminars place the responsibility on school leaders to build a community of collaboration and a culture of improvement among their teachers.
The icing on the cake to this 7-year school leader project is the bridge we have constructed between school leadership and the teacher seminars. Upon the exit of each seminar, we provide school leaders with attainable plans and precise instructions to encourage and require teachers to apply what was learned at each seminar.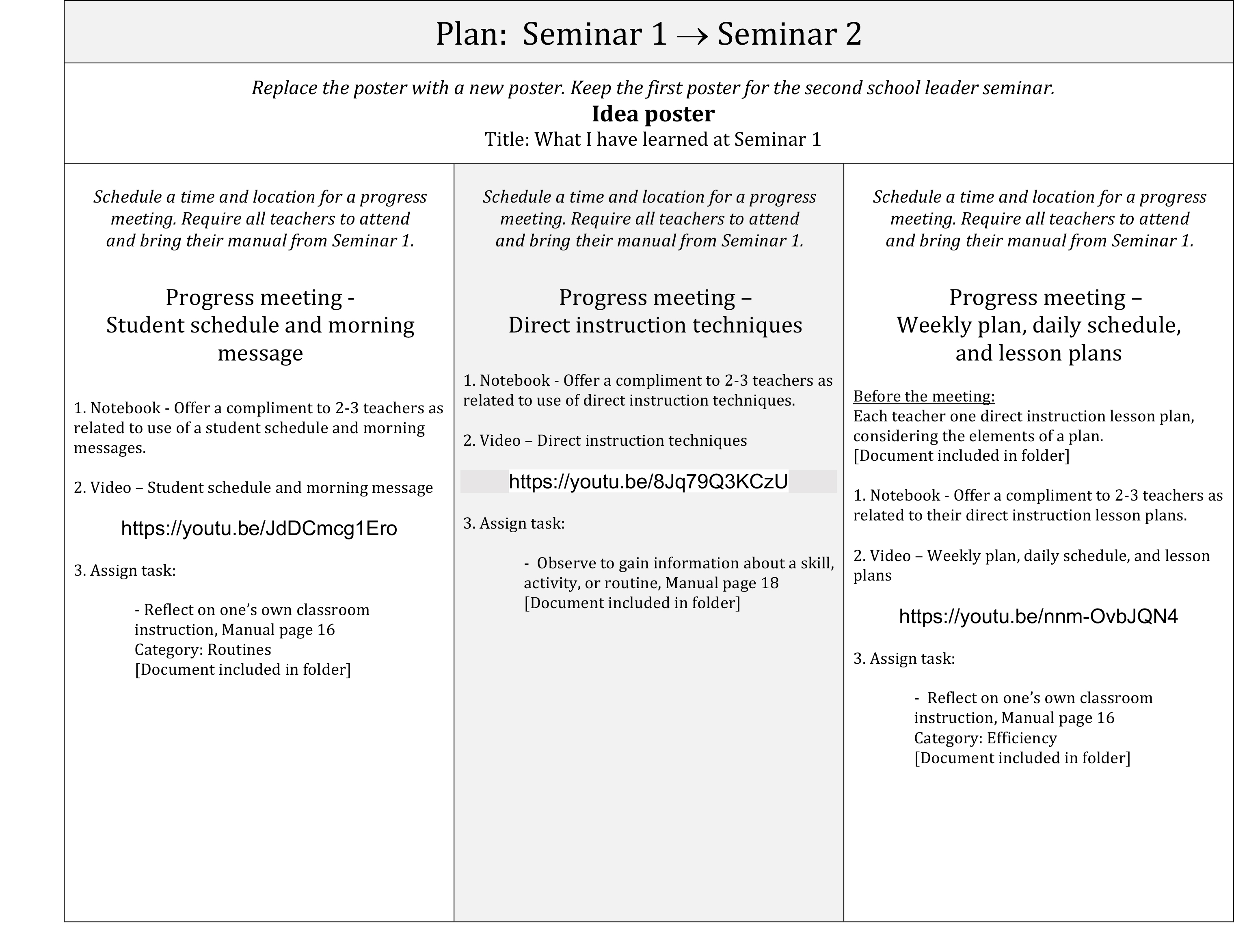 Alex and Judith, with respect and humility, I dedicate this school leader project to you. People ask, "How do you know the teachers are using the material presented in the seminar?" I respond with confidence as I recall your desire to be more effective school leaders.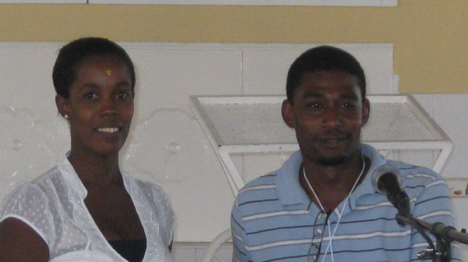 Beth is the President of Teaching Training Together, an organization based in Burlington, Massachusetts, that provides initial training through professional development seminars to underserved school leaders and teachers.