In the early years of TTT, I had the pleasure to meet with a college professor for valuable feedback as we kicked the tires on the material we wrote for our Haitian peers. Most of the time when we met, she would say, "You are not ready yet but when you are, I have someone I want you to meet." Typical me would have been itchy or even bugged that she would withhold this introduction but I was consumed with editing our content to perfection, so her comments were simply filed away. This past winter, she and I reconnected, having not talked in a couple of years. Our conversation led to a TTT update and her follow up was, "I have someone you need to meet." Within a few weeks, there was a meeting. Stars aligned. It was meant to be. Paths crossed. Divine intervention… whatever sounds sweeter as you read this… At this introduction, this person and I recounted personal and professional stories to unanimously conclude that this was the most perfect time to have met.
Before this meeting, TTT had been wrestling with the pursuit to train school leaders and teachers in locations outside of Haiti for many reasons. One month before this meeting, without a specific audience in mind, we completed a tenuous two-year writing project detailing how we manage the office and operations of our seminars. Weeks (nay days!!) before this meeting, we decided to incorporate an annual scholarship into our budget for possible new, vetted partners who have the competence and appreciation to maintain the integrity of our program and vision to bring our seminars to thousands of school leaders and teachers.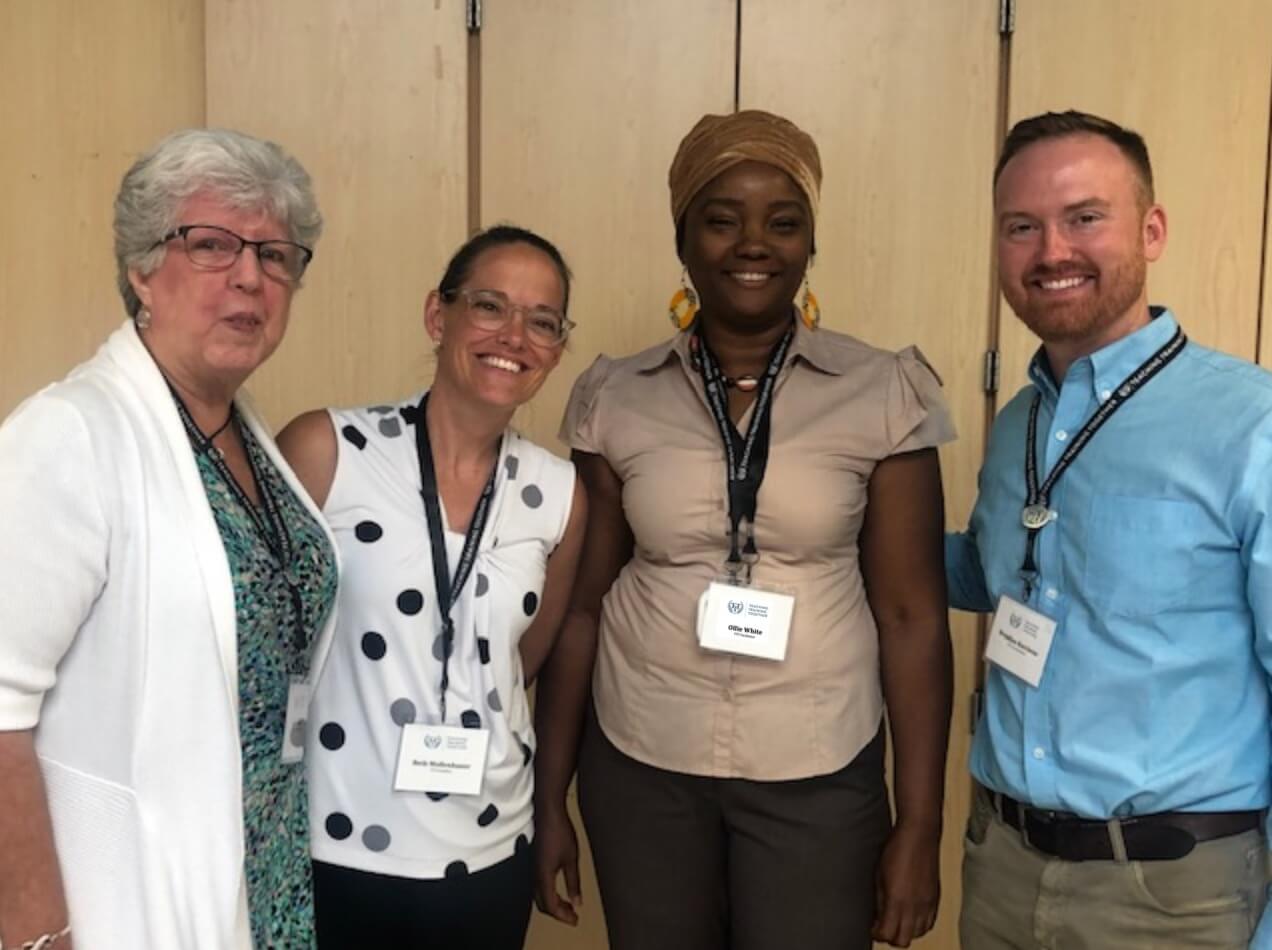 Meet Ollie White, the recipient of the first TTT scholarship. This scholarship provides Ollie the training and materials to bring our three seminars to the 2 school leaders and 20 teachers who work at her school. Ollie is the founder of the school, Beautiful Beginnings in Liberia. Ollie is a fellow alum at Gordon College and has been noted for her work in Liberia in the field of education.
On July 16-19th, at North Shore Christian School in Lynn, Massachusetts, Ollie was trained in all things TTT. (And oh my goodness!!!… thank you for hosting this training, NSCS!!!!) Ollie delighted in the anticipated response of the teachers at her school when they receive the training. As she learned of the details of each workshop, she also articulated her vision to bring TTT to those who need professional development in all of Liberia. We sat in humble awe as she thought aloud about who needs to know about TTT at the government level in Liberia… Seriously, pinch me.
I can't help but think about how many 50-pound bags we used to lug from Massachusetts to Haiti for each seminar as we packed up the materials into Ollie's large suitcase for the first seminar. In a way, our very first school embodies the heart of this scholarship that began an adventure to train 1600 participants in Haiti to date. It is our honor to know that our baby in in good hands as Ollie brings TTT to Liberia. We patiently wait to see what becomes of TTT in Liberia and wonder about where else TTT may find itself.
May God's sweet and sovereign will always overwhelm me with His perfect timing.

Beth is the President of Teaching Training Together, an organization based in Burlington, Massachusetts, that provides initial training through professional development seminars to underserved school leaders and teachers.