Participants are plentiful when you build strong partnerships with organizations actively involved in the education field throughout Haiti.  Through these partnerships, we have been able to provide professional development training to over 160 schools across Haiti over the past four years. Let me introduce you to three of our partners…

FEPH (Protestant Federation of Schools in Haiti) is an educational non-profit institution created in 1986 by the Protestant Missions, Churches and Organizations and is currently connected to the Protestant Federation of Haiti (FPH).  FEPH has an active network of 3000 schools, serving approx. 300,000 Haitian children. We are thankful for the support of Christon St. Fort (FEPH Executive Director) and his team which has allowed the FEPH and TTT partnership to be successful in multiple locations throughout central and southern Haiti.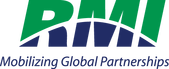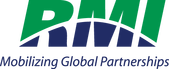 Founded in 1988 in Les Cayes, Haiti, RMI (Reciprocal Ministries International) is an evangelical faith-based mission to facilitate church partnerships. Through these partnerships, RMI desires to improve education throughout their network of church schools in the South Department of Haiti. Rob Thompson (RMI Field Director), Benjamin Altema (RMI Director of Field Operations), Benson Joseph (RMI Field Supervisor and Project Manager) and their teams have been integral to the partnership of RMI and TTT.  We are thankful for their commitment to improve education by supporting TTT's professional development seminars.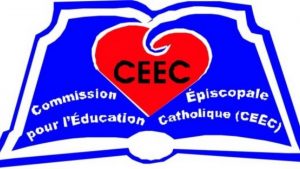 This fall, we realized that we were unable to expand to the northern part of Haiti due to political unrest and another earthquake in the Cap Haitian area. But that did not thwart the plans our newly acquired partner, CEEC (The Episcopal Commission for Catholic Education in Haiti), who advocated to refocus our training in a more stable area of the country in Port-au-Prince. CEEC was established in 1987 by the Conference of Haitian Bishops to oversee Catholic education in Haiti. The CEEC trains supervisors in each of Haiti's ten Diocesan Education Offices, promoting teacher training, monitoring, and evaluation of the schools.
By design, we work well when we do life in community. TTT is successfully training hundreds of teachers because many Haitian organizations like these believe that education can change their world.
We have the supply. We have a professional and effective product, unmatched and unrivaled in Haiti.
We have the demand. These three partners and many like them have hundreds of teachers to be trained.
…Cue the inspirational music that moves you to support TTT.

Beth is the President of Teaching Training Together, an organization based in Burlington, Massachusetts, that provides initial training through professional development seminars to underserved school leaders and teachers.