For Teachers
The Challenge
There are two kinds of assessments done in partnership that must occur before students are given a cumulative test at the conclusion of a semester or session. Teachers need to implement formative assessment techniques during lessons and create well-written summative assessments at the conclusion of a group of lessons. Diligent efforts must be given to assess in these two ways for the sake of genuine student mastery of the lesson plan objectives and desired outcomes.
Formative Assessment
An effective teacher assesses students through the gradual release of responsibility. Formative assessment helps the teacher adjust instruction during a lesson. It allows students with many opportunities to improve and succeed while learning. Formative assessment can be used through the gradual release of responsibility: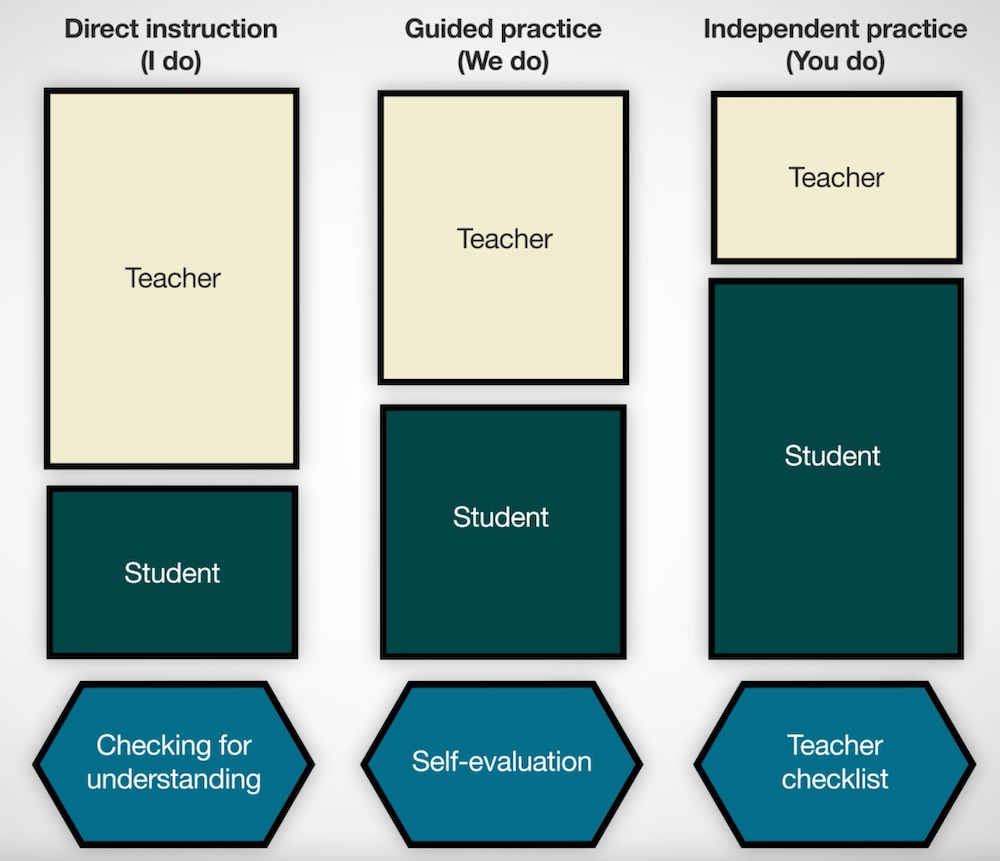 Summative Assessment
After a chapter or unit, a teacher evaluates students. These scores should never be a surprise to the teachers because of formative assessment. A summative assessment connects to the gradual release of responsibility: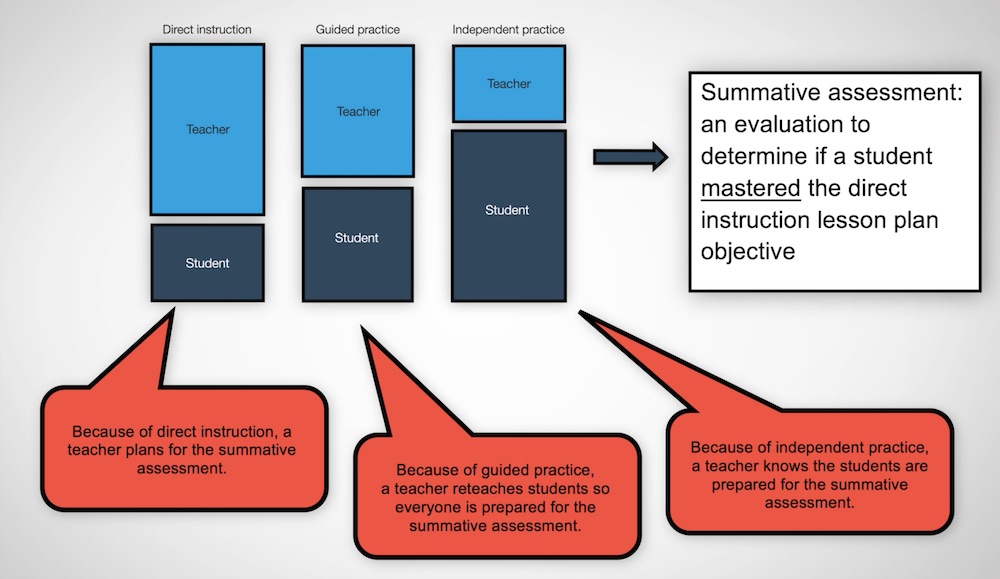 Benefits
Assessment helps a teacher answer the question: How do I know if my lessons are effective? Formative assessments ensure that no child is left behind as a teacher knows when to check for understanding, adjust instruction, and provide students with guidance and direction. A summative assessment shows that a student has mastered the lesson objectives because effective teachers maximize formative and summative assessments in their classroom instruction.
Learn more?
If you want to stay connected to where we are working and the impact of our professional development program around the globe, please sign up for our newsletter.

Beth is the President of Teaching Training Together, an organization based in Burlington, Massachusetts, that provides initial training through professional development seminars to underserved school leaders and teachers.