Our Journey
In August 2010, inspired by speakers at the Global Leadership Summit, a think-tank of ten educators explored the possibility of developing effective training for Haitian teachers. As a group of elementary school teachers, special needs teachers, and school administrators, we simply could not imagine a day in front of a classroom without any formal training on how to teach.
A few months later, in October 2010, a team went to Haiti to interview school leaders and inquire about the need for teacher training. Their shoulders brushed between blue tarps as they walked through a tent city, birthed from a catastrophic earthquake. Their eyes observed preschoolers under a tent, fearful to enter their building because of the earthquake ten months earlier. And, their ears overheard a father and son discussing an odd sickness along the Arbonite River, which was cholera. Each of these experiences, and others, offered the team a sense of the obstacles and challenges one endures to live in Haiti.
We were overwhelmed by the physical, material, and emotional needs. With a focus on education, we learned that there was absolutely no shortage of schools in Haiti. Also, we learned that less than 25% of teachers had any type of teacher training. Our response was to freely share our knowledge and expertise with underserved teachers. We imagined teachers, trained in the basics of how to teach at professional seminars, and wondered if training could affect the learning environment of a school. And if the culture of education could improve, trained teachers might bring about systemic change.
Our journey began in April 2011, when a team of five volunteer teachers brought the first seminar to Nehemiah Vision Academy in Chambrun, Haiti, with two school leaders and 25 teachers. This first step evolved three years' worth of professional development seminars. And today, due to several incredible relationships with Haitian organizations and our determination to create, revise and improve our seminars, TTT trains hundreds of teachers and school leaders in various locations throughout Haiti. Our hope is to promote growth and development, with the dream that teaching will be considered a noble profession in Haiti. We believe the potential for student achievement is more possible with trained teachers. We echo Nelson Mandela as we consider the problems in our world and commit to be a part of the solution – Education is the most powerful weapon which you can use to change the world.
Teaching Training Together is a 501c3 organization. All donations are tax-deductible.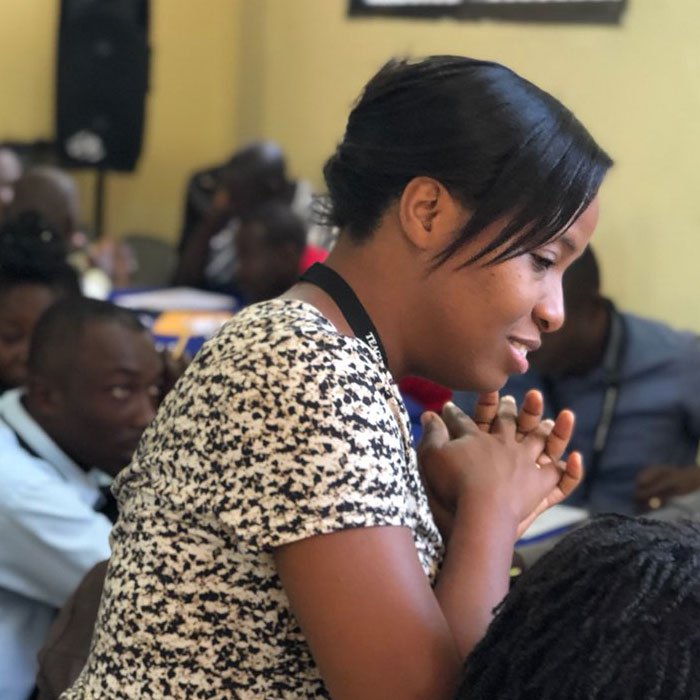 Sancha D. Jean Baptiste Georges
Master's Degree in Management of Education Training Organization, Université Quisquéya Haiti et Université Paris-Est Créteil Val de Marne
Senior Technician, Continuing Education Service, Ministère de l'éducation nationale et de la formation professionnelle (MENFP)
Former Educational Consultant, Bureau Diocésain d'Education (BDE)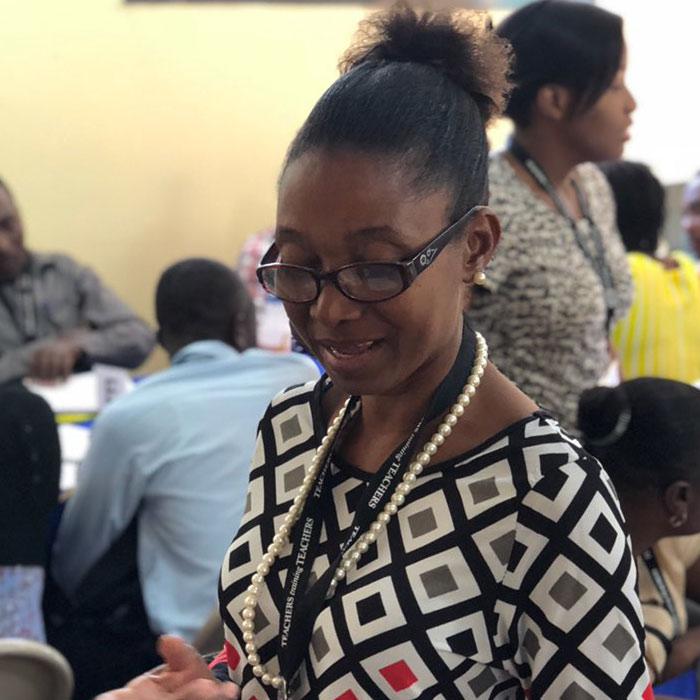 Marie Sonnie Vilnard
Master's Degree in Management of Education Training Organization, Université Quisquéya Haiti et Université Paris-Est Créteil Val de Marne
Assistant Pedagogical Coordinator of the Diocesan Office, Port-au-Prince Education Center (BDE-PAP)
28 years of experience in classical and technical education
5 years in education project management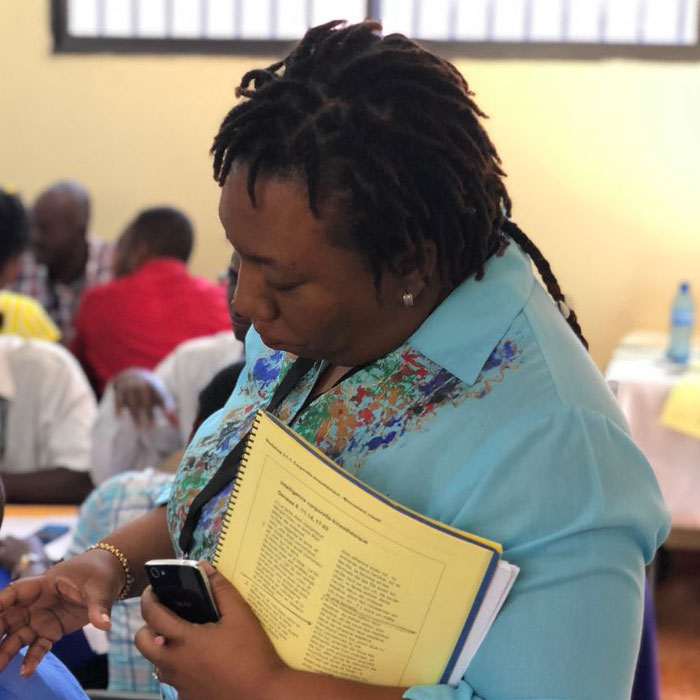 Carmélie Montuma Ismael
Diploma in Journalism and Communication, Excell Institut de Journalisme
South Regional Administrator, Programme de Sécurité Fonciére en Milieu Rural – PSFMR/IADB/CIAT
Former Program Coordinator, Pan American Development Foundation
Former Executive Assistant, The World Bank Group – Haiti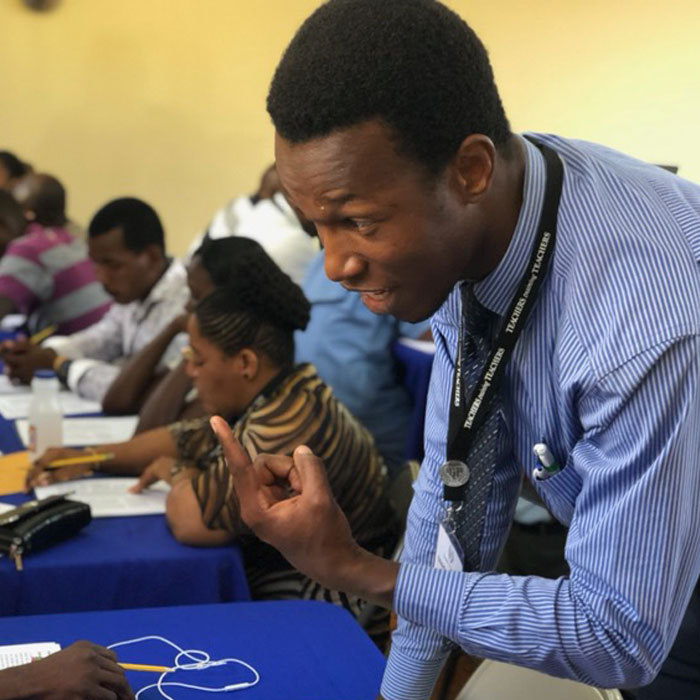 Quimelin Max Jerome THERMIL
Bachelor's Degree in Education Sciences UNAH (Université Adventiste d'Haïti)
Director of JSES (Jardin du Savoir English School) 2015-today
Former Alumnus of the State Department GLOBAL-UGRAD Exchange 2013-2014
Former Country-Director Assistant (Johanniter International Assistance)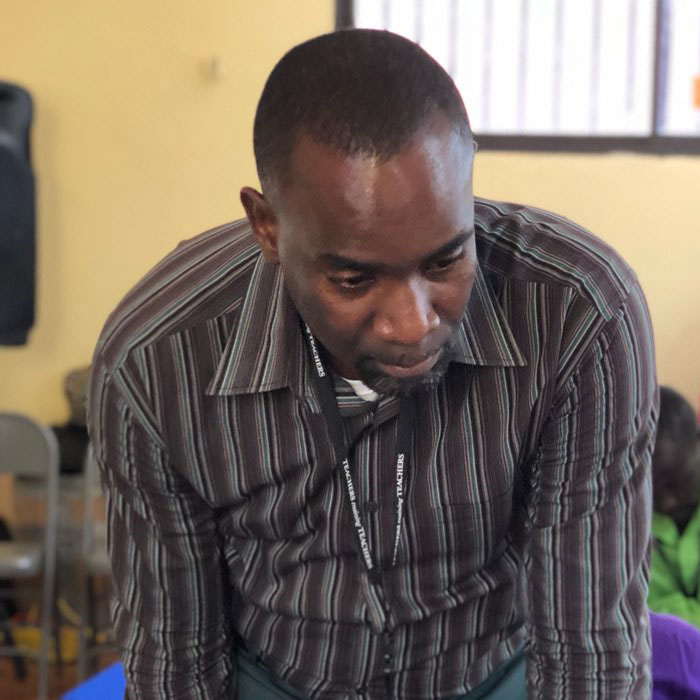 Jean Marc Cassamajor
Law Degree, Faculté de Droit et des Sciences Economiques
TTT Operations Coordinator, Translation & Interpreter
Former Global Volunteer Coordinator, Christian Reformed World Relief Committee, Haiti
Former Donor Relations Officer, Star of Hope Haiti Foundation